Themes and Topics
ADJECTIVES, VERBS, ADVERBS
Difficulty Levels
Puzzles are individually assigned to different levels of difficulty
Review
The complete ASL finger alphabet chart. As seen by the viewer.
Quick fingerspelling overview tutorial.
Solutions
Key solutions for all puzzles in the back of the book
Approved Sign Illustrations
Handshape illustrations approved by Gallaudet University sign language experts.
Learn with confidence.
Give-Away Charts
Be an ASL ambassador and get people on their way. The give-away charts in the back of the book will help.

VOLUME 4 of the ASL FingerAlphabet CoolKids Word Search Puzzle Book Series is the omnibus edition combining the previous titles (Adjectives, Verbs, and Adverbs). 
It belongs to the approved ASL word search puzzle series with all signs as SEEN BY THE VIEWER!
Avoid time consuming learning mistakes by working with approved signs optimized for learning.
Looking for an awesome challenge for your kid?
Try ASL fingerspelling word search puzzles. Gift many hours of fun and entertainment with these professional American Sign Language Alphabet word search puzzles!
This kids' book series comes with large print and teacher's vocabulary lists. 

This book might be right for you if you are…
… looking for a playful way to introduce fingerspelling,
or
… looking for a new word search puzzle challenge in large print,
or
… looking for ways to train your kid's fingerspelling skills without the need for a partner,
or
… tired of seeing poor quality hand shape illustrations being used for sign language alphabet word search puzzles,
or
… tired of seeing "dumbed down" sign language word search puzzles.
Publisher : LegendaryMedia Publishing

Publication Date: October 16, 2014

Language : English

Paperback : 136 pages

ISBN-10 : 3864691494

ISBN-13 : 978-3864691492

Item Weight : 14.7 ounces

Dimensions : 8.5 x 0.31 x 11 inches
Order in your favorite bookstore, or…

By Lassal for Project FingerAlphabet
Other ASL ALPHABET books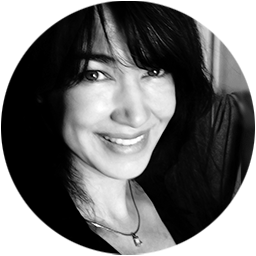 Lassal is the author of several illustrated books on international sign language alphabets. 
Her independently financed Project FingerAlphabet provides revised high-quality manual alphabets for free download. It has garnered critical acclaim and a nomination for the prestigious German Award for Civic Engagement.